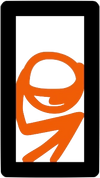 "Don't delete me please!"
This page has been marked for

deletion

.
If you don't think it should be deleted, contact a staff on the site/Discord or overhaul it.

Microsoft Word (or simply Word) is a word processor developed by Microsoft. It was first released on October 25, 1983[4] under the name Multi-Tool Word for Xenix systems.[5][6][7] Subsequent versions were later written for several other platforms including IBM PCsrunning DOS (1983), Apple Macintosh running the Classic Mac OS (1985), AT&T Unix PC (1985), Atari ST (1988), OS/2 (1989), Microsoft Windows (1989), SCO Unix (1994), and macOS (formerly OS X; 2001). Commercial versions of Word are licensed as a standalone product or as a component of Microsoft Office, Windows RT or the discontinued Microsoft Works suite. Microsoft Word Viewer and Office Online are freeware editions of Word with limited features.
History
Main article: History of Microsoft Word
Origins
In 1981, Microsoft hired Charles Simonyi, the primary developer of Bravo, the first GUI word processor, which was developed at Xerox PARC.[8] Simonyi started work on a word processor called Multi-Tool Word and soon hired Richard Brodie, a former Xerox intern, who became the primary software engineer.[8][9][10]
Microsoft announced Multi-Tool Word for Xenix[8] and MS-DOS in 1983.[11] Its name was soon simplified to Microsoft Word.[5] Free demonstration copies of the application were bundled with the November 1983 issue of PC World, making it the first to be distributed on-disk with a magazine.[5][12] That year Microsoft demonstrated Word running on Windows.[13]
Unlike most MS-DOS programs at the time, Microsoft Word was designed to be used with a mouse.[11] Advertisements depicted theMicrosoft Mouse, and described Word as a WYSIWYG, windowed word processor with the ability to undo and display bold, italic, and underlined text,[14] although it could not render fonts.[5] It was not initially popular, since its user interface was different from the leading word processor at the time, WordStar.[15] However, Microsoft steadily improved the product, releasing versions 2.0 through 5.0 over the next six years. In 1985, Microsoft ported Word to the classic Mac OS (known as Macintosh System Software at the time). This was made easier by Word for DOS having been designed for use with high-resolution displays and laser printers, even though none were yet available to the general public.[16] Following the precedents of LisaWrite and MacWrite, Word for Mac OS added true WYSIWYG features. It fulfilled a need for a word processor that was more capable than MacWrite.[17] After its release, Word for Mac OS's sales were higher than its MS-DOS counterpart for at least four years.[8]
The second release of Word for Mac OS, shipped in 1987, was named Word 3.0 to synchronize its version number with Word for DOS; this was Microsoft's first attempt to synchronize version numbers across platforms. Word 3.0 included numerous internal enhancements and new features, including the first implementation of the Rich Text Format (RTF) specification, but was plagued with bugs. Within a few months, Word 3.0 was superseded by a more stable Word 3.01, which was mailed free to all registered users of 3.0.[16] After MacWrite Pro was discontinued in the mid-1990s, Word for Mac OS never had any serious rivals. Word 5.1 for Mac OS, released in 1992, was a very popular word processor owing to its elegance, relative ease of use and feature set. Many users say it is the best version of Word for Mac OS ever created.[16][18]
In 1986, an agreement between Atari and Microsoft brought Word to the Atari ST[19] under the name Microsoft Write. The Atari ST version was a port of Word 1.05 for the Mac OS[20][21] and was never updated.
The first version of Word for Windows was released in 1989. With the release of Windows 3.0 the following year, sales began to pick up and Microsoft soon became the market leader for word processors for IBM PC-compatible computers.[8] In 1991, Microsoft capitalized on Word for Windows' increasing popularity by releasing a version of Word for DOS, version 5.5, that replaced its unique user interface with an interface similar to a Windows application.[22][23] When Microsoft became aware of the Year 2000 problem, it made Microsoft Word 5.5 for DOS available for download free. As of July 2018, it is still available for download from Microsoft's web site.[24] In 1991, Microsoft embarked on a project code-named Pyramid to completely rewrite Microsoft Word from the ground up. Both the Windows and Mac OS versions would start from the same code base. It was abandoned when it was determined that it would take the development team too long to rewrite and then catch up with all the new capabilities that could have been added in the same time without a rewrite. Instead, the next versions of Word for Windows and Mac OS, dubbed version 6.0, both started from the code base of Word for Windows 2.0.[18]
With the release of Word 6.0 in 1993, Microsoft again attempted to synchronize the version numbers and coordinate product naming across platforms, this time across DOS, Mac OS, and Windows (this was the last version of Word for DOS). It introduced AutoCorrect, which automatically fixed certain typing errors, and AutoFormat, which could reformat many parts of a document at once. While the Windows version received favorable reviews (e.g., from InfoWorld[25]), the Mac OS version was widely derided. Many accused it of being slow, clumsy and memory intensive, and its user interface differed significantly from Word 5.1.[18] In response to user requests, Microsoft offered Word 5 again, after it had been discontinued.[26] Subsequent versions of Word for macOS are no longer direct ports of Word for Windows, instead featuring a mixture of ported code and native code
File formats
File extensions
Microsoft Word's native file formats are denoted either by a .doc or .docx filename extension.
Although the .doc extension has been used in many different versions of Word, it actually encompasses four distinct file formats:
Word for DOS
Word for Windows 1 and 2; Word 3 and 4 for Mac OS
Word 6 and Word 95 for Windows; Word 6 for Mac OS
Word 97 and later for Windows; Word 98 and later for Mac OS
The newer .docx extension signifies the Office Open XML international standard for Office documents and is used by Word 2007 and later for Windows, Word 2008 and later for macOS, as well as by a growing number of applications from other vendors, including OpenOffice.org Writer, an open source word processing program.[42]
Binary formats (Word 97–2007)[edit]
During the late 1990s and early 2000s, the default Word document format (.DOC) became a de facto standard of document file formats for Microsoft Office users.[citation needed] There are different versions of "Word Document Format" used by default in Word 97–2007.[43] Each binary word file is an OLE Compound File,[44] a hierarchical file system within a file.[45] According to Joel Spolsky, Word Binary File Format is extremely complex mainly because its developers had to accommodate an overwhelming number of features and prioritize performance over anything else.[45]
As with all OLE Compound Files, Word Binary Format consists of "storages", which are analogous to computer folders, and "streams", which are similar to computer files. Each storage may contain streams or other storages. Each Word Binary File must contain a stream called "WordDocument" stream and this stream must start with a File Information Block (FIB).[46] FIB serves as the first point of reference for locating everything else, such as where the text in a Word document starts, ends, what version of Word created the document and other attributes.
Word 2007 and later continue to support the DOC file format, although it is no longer the default.
Cross-version compatibility
Opening a Word Document file in a version of Word other than the one with which it was created can cause incorrect display of the document. The document formats of the various versions change in subtle and not so subtle ways (such as changing the font, or the handling of more complex tasks like footnotes). Formatting created in newer versions does not always survive when viewed in older versions of the program, nearly always because that capability does not exist in the previous version.[48] Rich Text Format (RTF), an early effort to create a format for interchanging formatted text between applications, is an optional format for Word that retains most formatting and all content of the original document.
Third-party formats
Plugins permitting the Windows versions of Word to read and write formats it does not natively support, such as international standard OpenDocument format (ODF) (ISO/IEC 26300:2006), are available. Up until the release of Service Pack 2 (SP2) for Office 2007, Word did not natively support reading or writing ODF documents without a plugin, namely the SUN ODF Plugin or theOpenXML/ODF Translator. With SP2 installed, ODF format 1.1 documents can be read and saved like any other supported format in addition to those already available in Word 2007.[48][49][50][51][52] The implementation faces substantial criticism, and the ODF Alliance and others have claimed that the third-party plugins provide better support.[53] Microsoft later declared that the ODF support has some limitations.[54]
In October 2005, one year before the Microsoft Office 2007 suite was released, Microsoft declared that there was insufficient demand from Microsoft customers for the international standard OpenDocument format support, and that therefore it would not be included in Microsoft Office 2007. This statement was repeated in the following months.[55][56][57][58] As an answer, on October 20, 2005 an online petition was created to demand ODF support from Microsoft.[59]
In May 2006, the ODF plugin for Microsoft Office was released by the OpenDocument Foundation.[60] Microsoft declared that it had no relationship with the developers of the plugin.[61]
In July 2006, Microsoft announced the creation of the Open XML Translator project – tools to build a technical bridge between the Microsoft Office Open XML Formats and the OpenDocument Format (ODF). This work was started in response to government requests for interoperability with ODF. The goal of project was not to add ODF support to Microsoft Office, but only to create a plugin and an external toolset.[62][63] In February 2007, this project released a first version of the ODF plugin for Microsoft Word.[64]
In February 2007, Sun released an initial version of its ODF plugin for Microsoft Office.[65] Version 1.0 was released in July 2007.[66]
Microsoft Word 2007 (Service Pack 1) supports (for output only) PDF and XPS formats, but only after manual installation of the Microsoft 'Save as PDF or XPS' add-on.[67][68] On later releases, this was offered by default.
Image formats
Word can import and display images in common bitmap formats such as JPG and GIF. It can also be used to create and display simple line-art. No version of Microsoft Word has support for the common SVG vector image format.
Features and flaws
Among its features, Word includes a built-in spell checker, a thesaurus, a dictionary, and utilities for manipulating and editing text. The following are some aspects of its feature set.
WARNING: This Page Copied From Wikipedia Sorry For About That :(